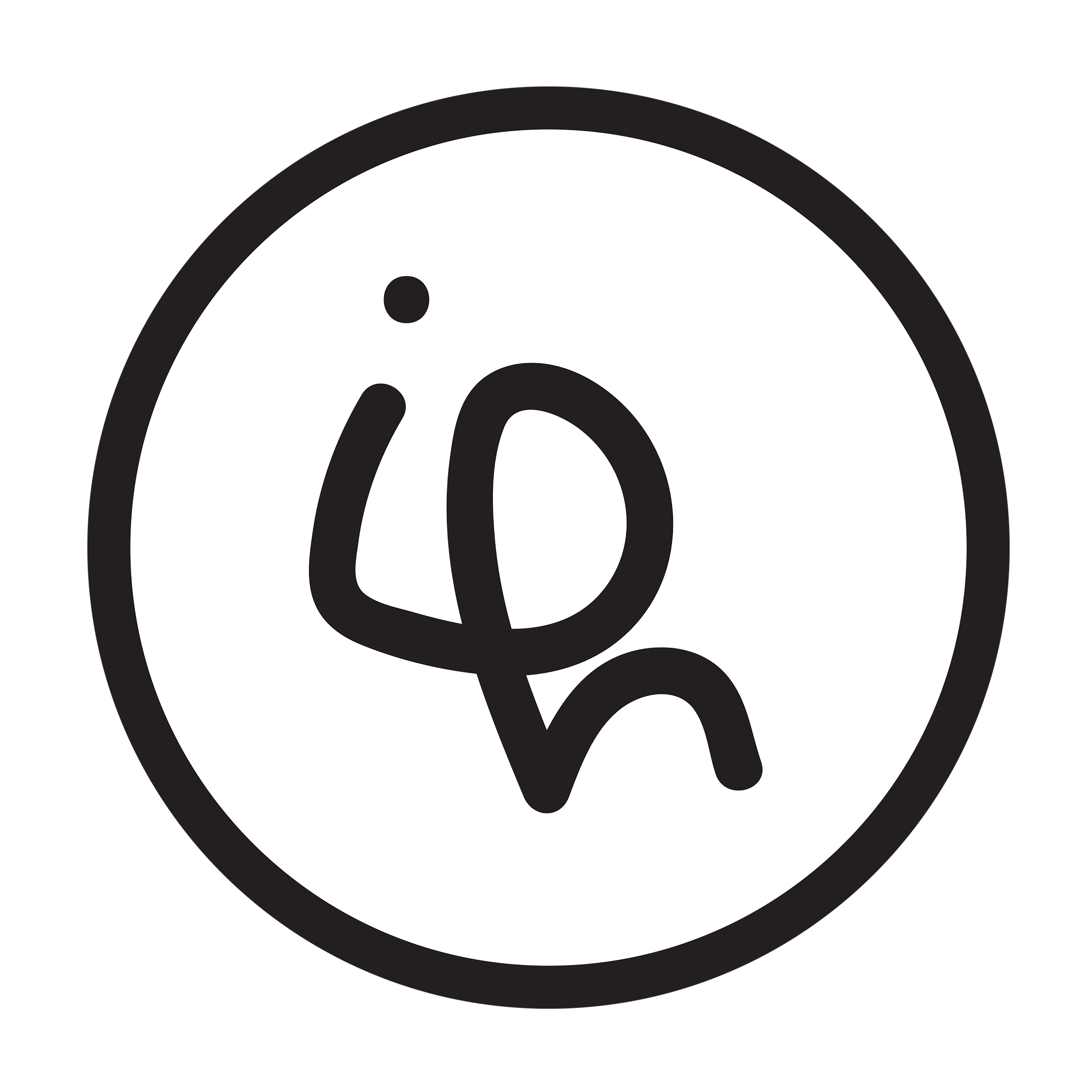 Overview
The Adobe Creative Jam was hosted by Adobe and Netflix to challenge participants to work under tight time constraints and in a fast paced environment. My teammate and I designed SyncUp, a co-viewing streaming platform that fosters human connection in the digital space through interactive experiences.
Role: UX Designer (1/2)
Responsibilities: Research, user flows, visual design, UI design, wireframing, and prototyping
Timeline: 2 days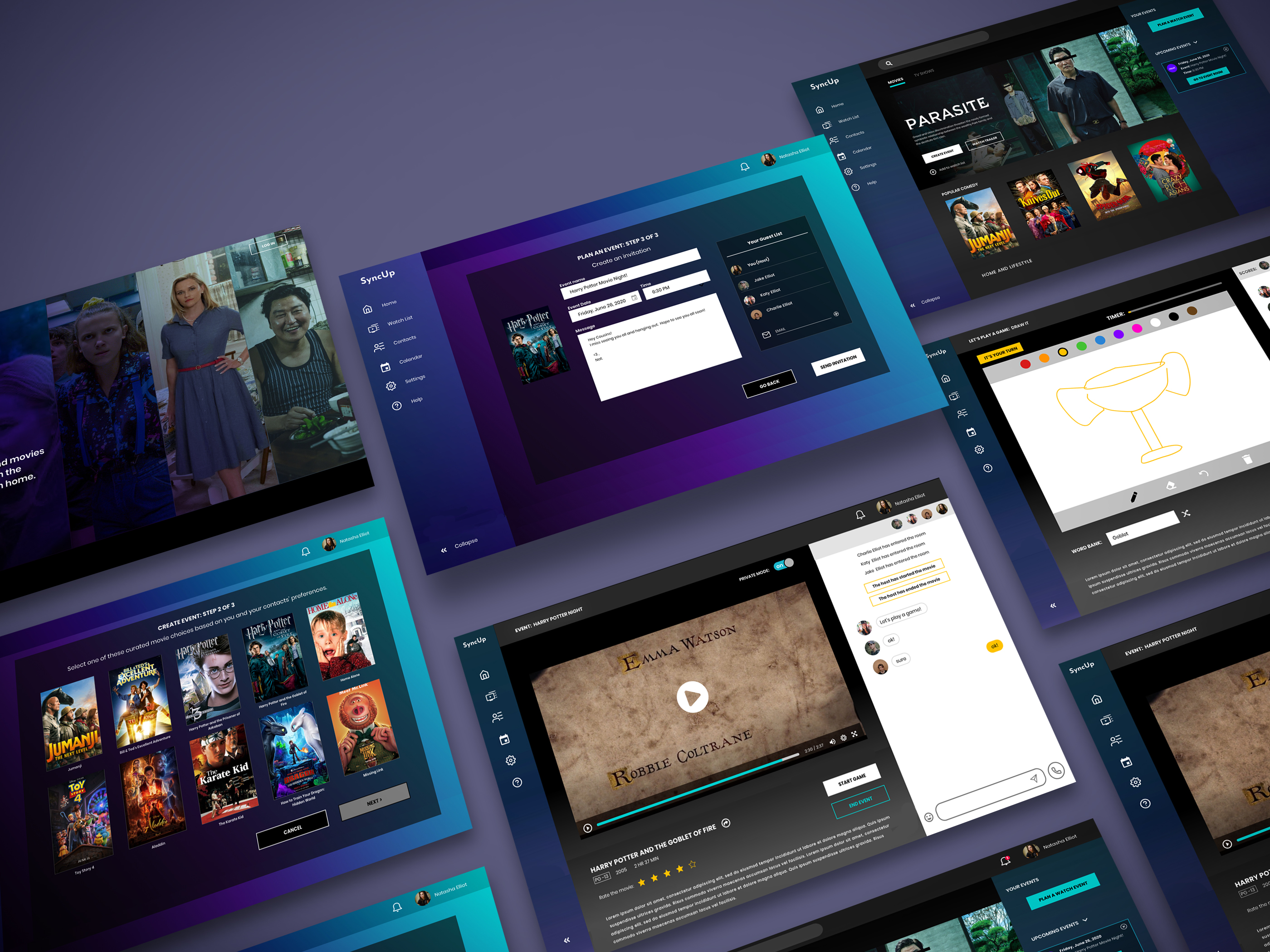 Challenge
How might we help adults create community interaction over streaming videos?
Discovery
Deeper insights
Since we were under a tight deadline, I looked through existing surveys and articles about the impacts of social isolation for adults age 18 and older. These key insights shaped the vision of the product.
Two-thirds of adults say they are experiencing social isolation

Adults in general felt frustration, stress, anxiety, and sadness since the pandemic started

7 in 10 adults said the pandemic has made it more difficult for them to connect with friends
Reviewing existing video streaming tools
By doing a competitive analysis, I learned what was the most common and uncommon features for video streaming tools. The evaluation helped determine what features can help meet users needs.
YouTube - Video sharing platform:
Allows people to share, like, share, and comment on each video.


Twitch - Gaming platform
Allows people to watch other playing games, interact with other viewers, or live stream their own gameplay.


Teleparty - Browser extension
Synchronizes video playback and adds group chat to existing streaming platforms.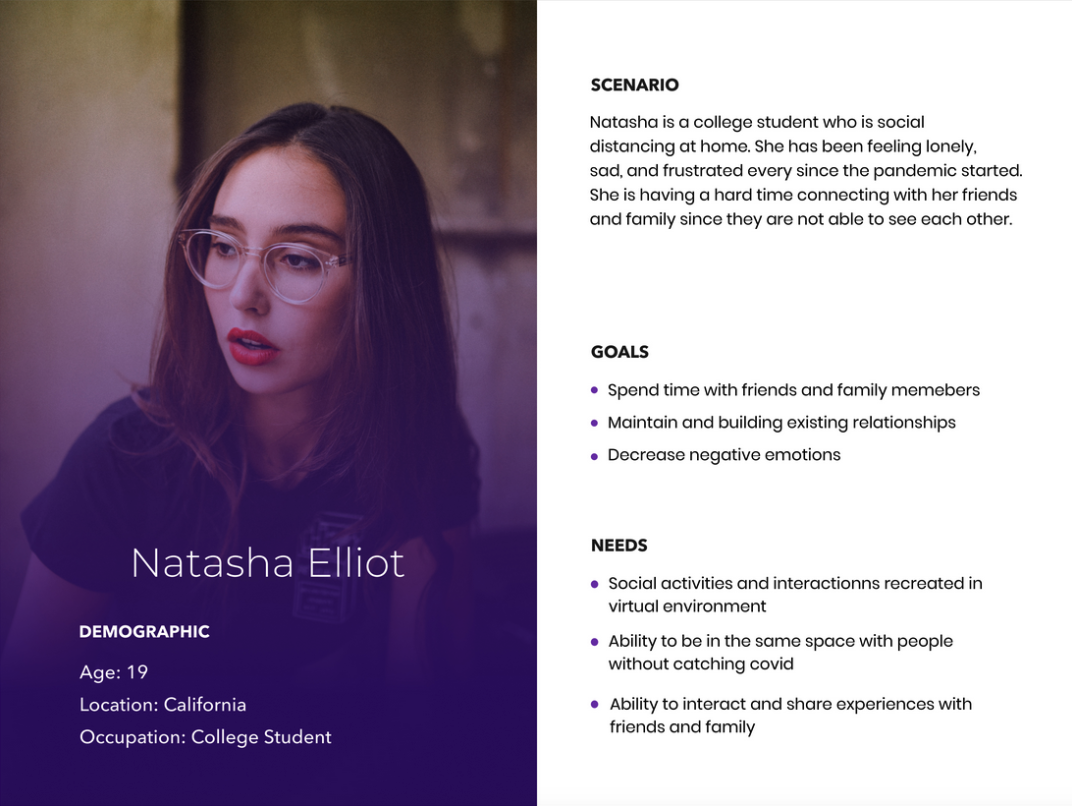 Users stories
From our brainstorming session, we discovered there were two types of roles that have different needs during 4 scenarios.
Host: Individual who will send out watch party invitation
Participant: Individual who will attend the watch party event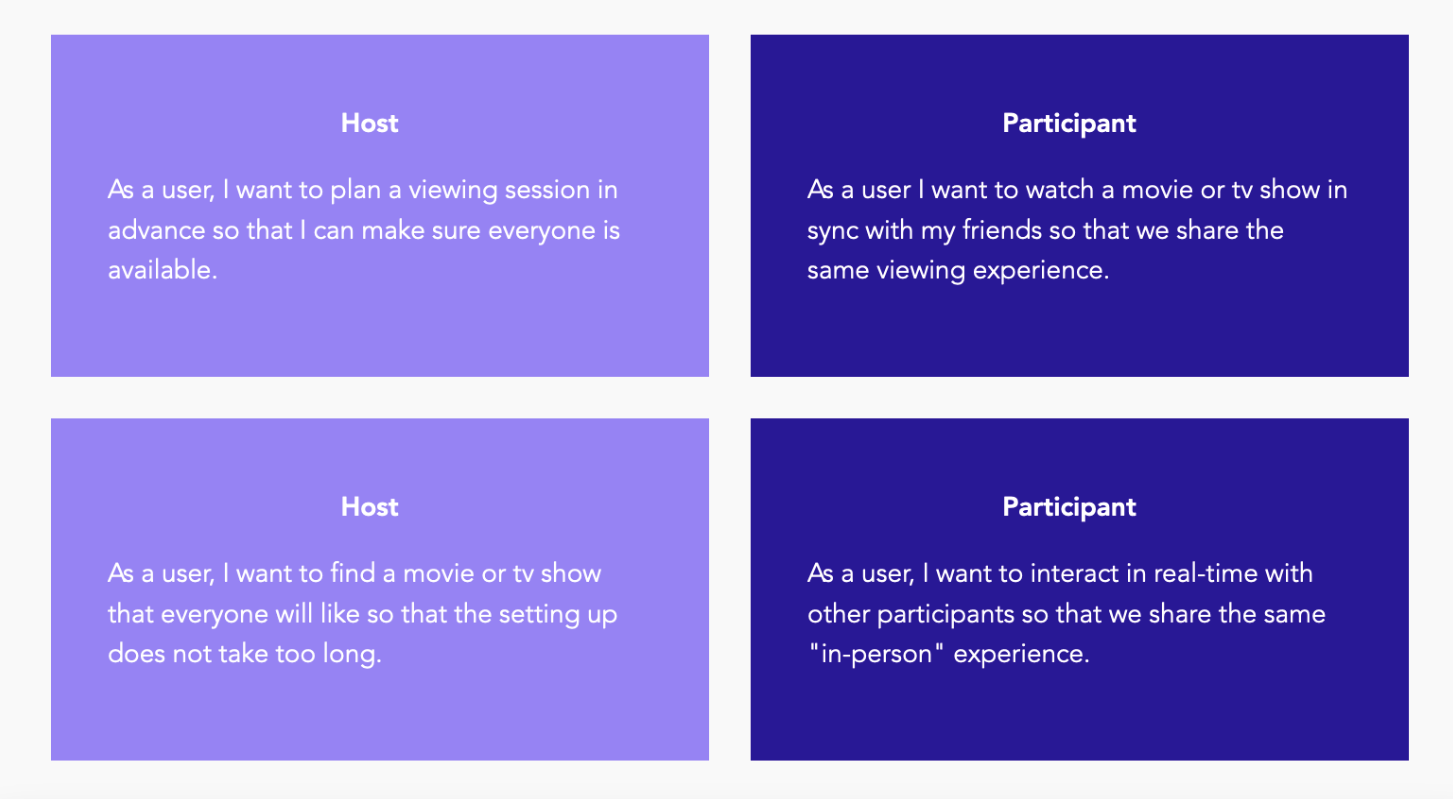 User flows
I worked with my teammate to mapped out the host's and participant's tasks to see how we could optimize their journey to help them reach their most important goals.


Ideation
Inspirations
I spearheaded the look and feel of the product by selecting colors that were cool tone to provide a calming and soothing ambience. Then, I gathered inspirations for the overall structure of the interface to reference when brainstorming for our product.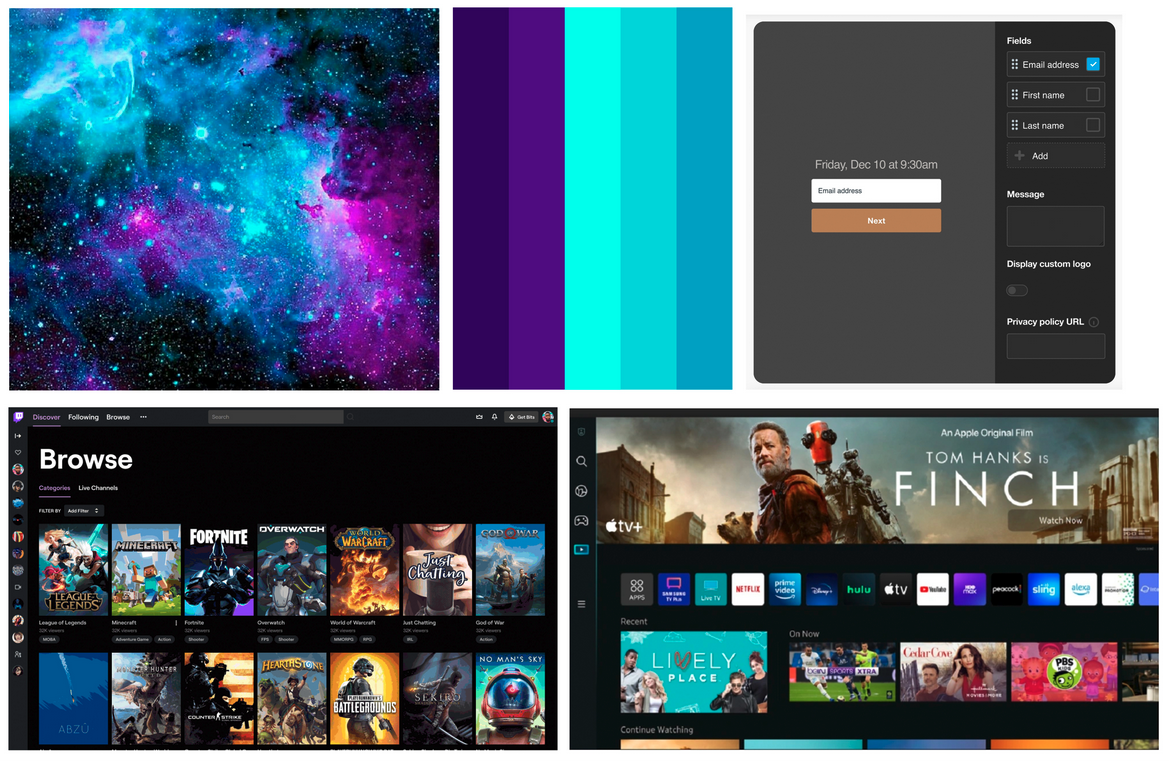 Setting the design direction
I used the top-down approach to define the structure of the experience. After sketching through numerous options of UI arrangements and data elements, the finalize vision of the product was born.
Output
Wireframing & prototyping
My teammate and I worked quickly to turned the concept sketches into high-fidelity wireframes. I was responsible for the dashboard and virtual activity interactions.

Pattern library
A pattern library was created so we could standardized colors and components to ensure our wireframes were consistent under the short amount of time.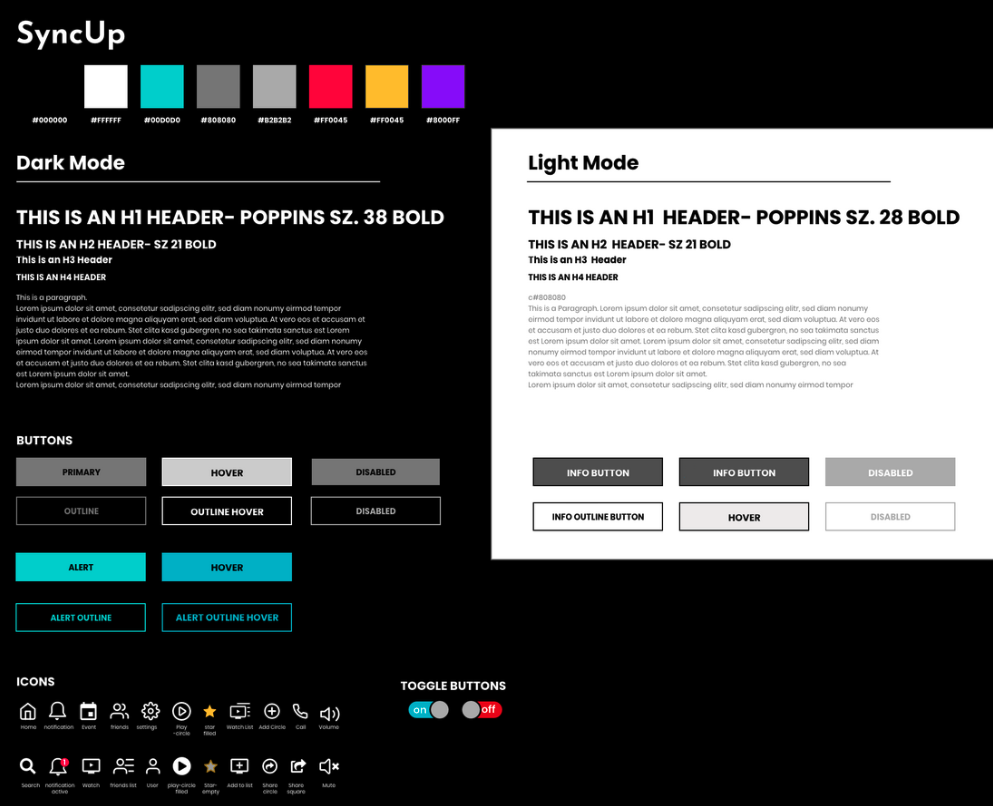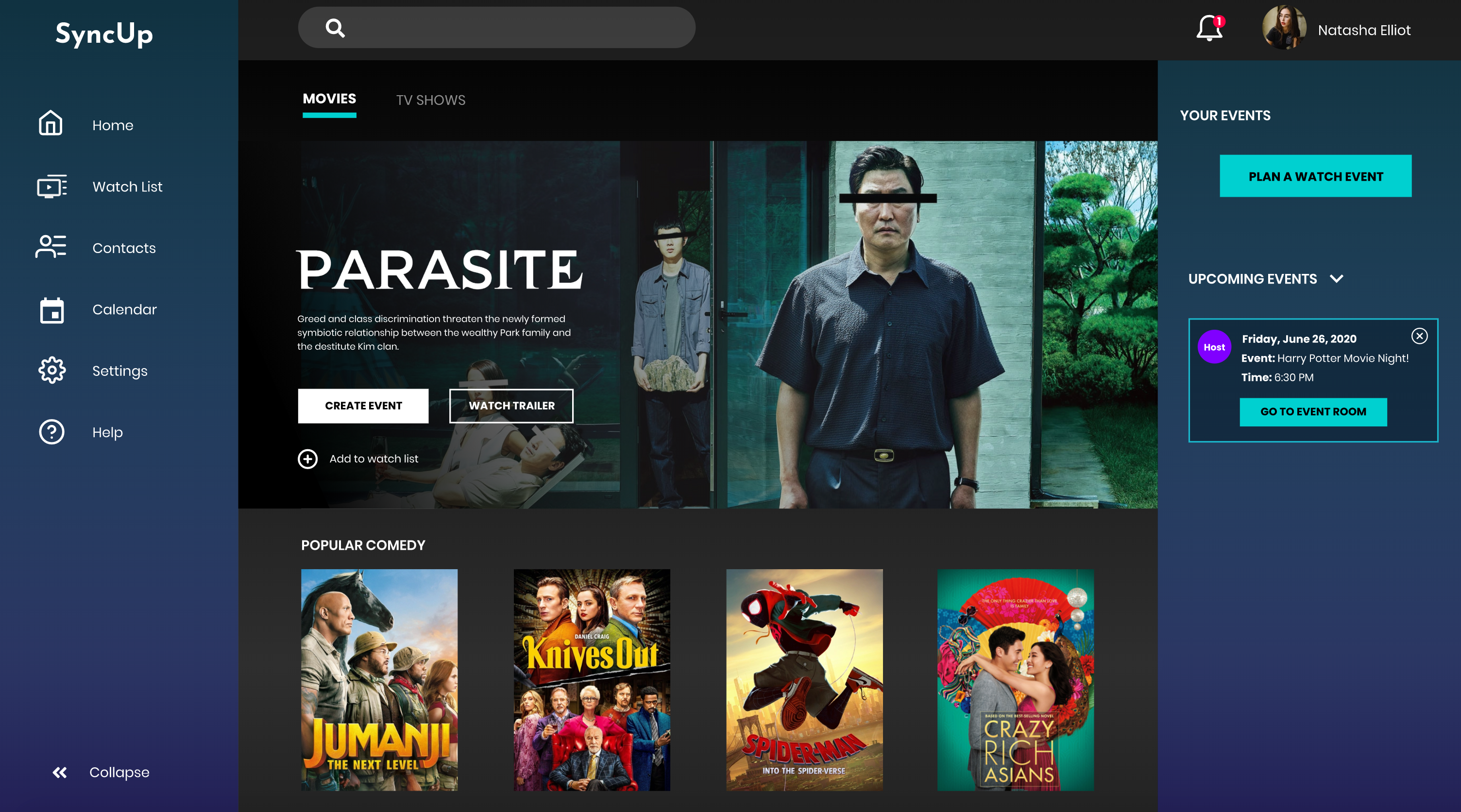 Personalized dashboard
Customize dashboard with favorite genres for television series and movies

Plan a virtual watch party event

View upcoming events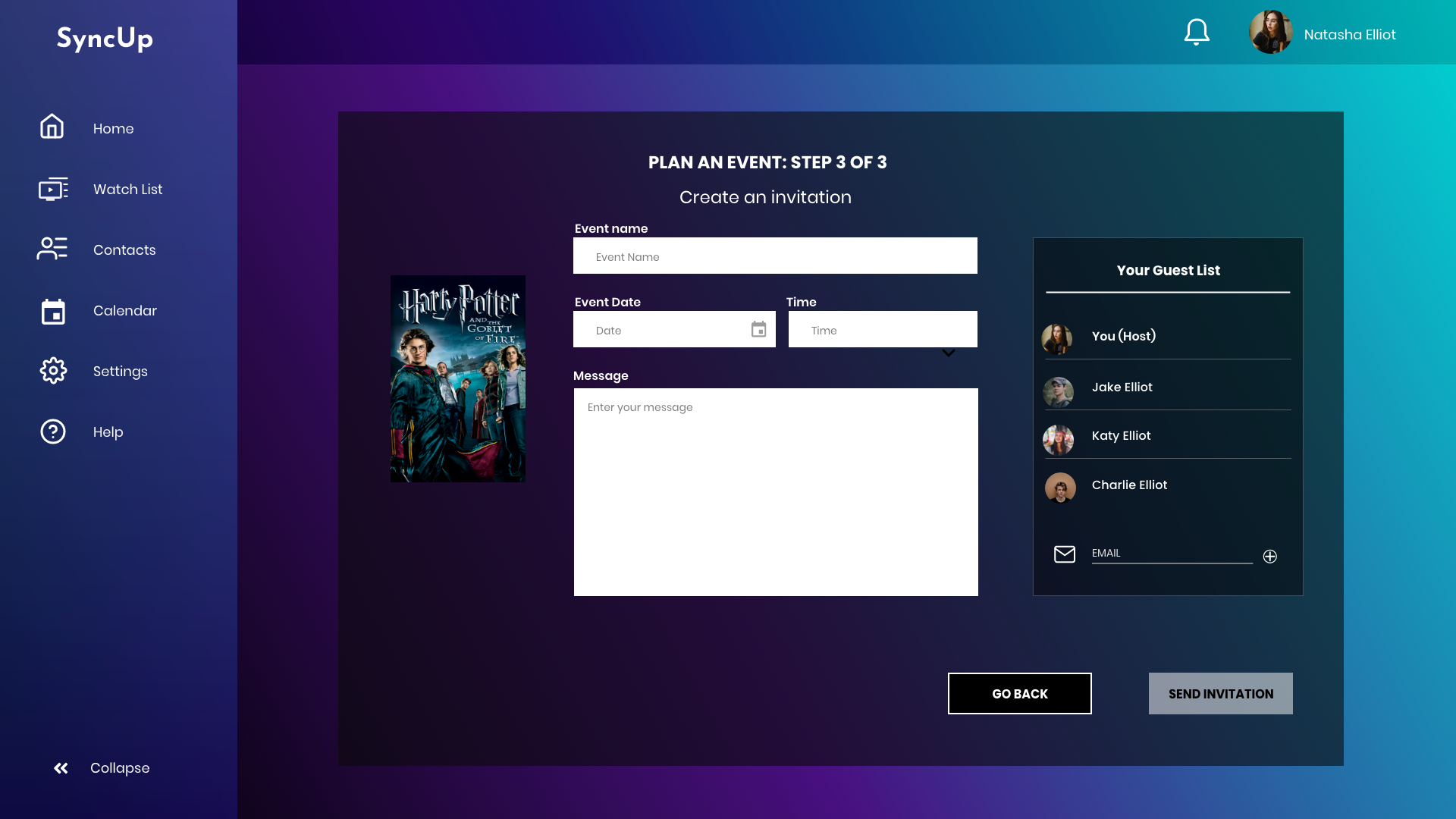 Host virtual viewing party
Host a watch party by creating an invitation

Select invitees from contact list

Select a movie or television series to watch from a combined preference list from all attendants

Add a personalized note to invitees

A notification appears on top of dashboard when invitees receives the invitation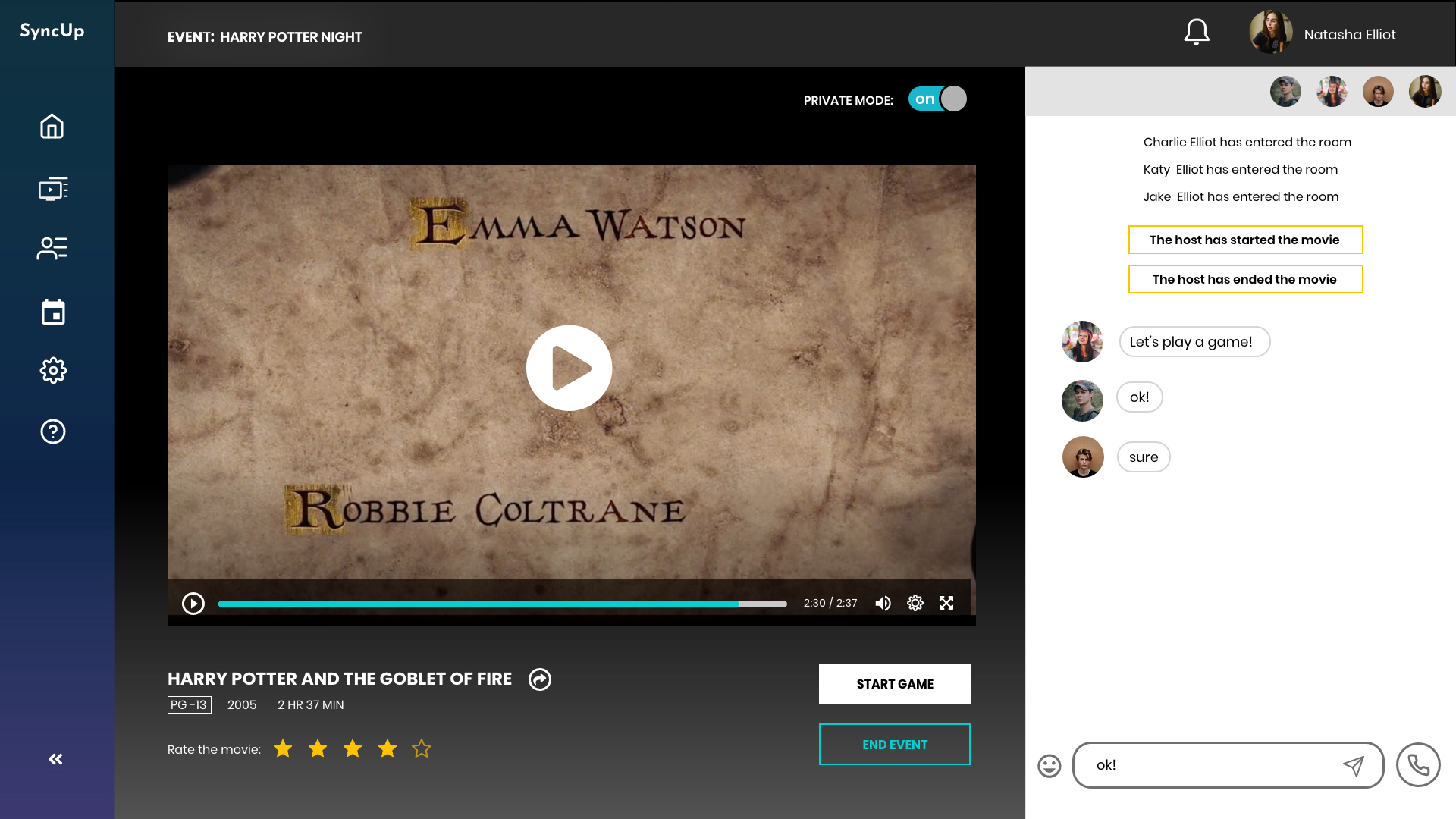 Engage in conversations
Watch content privately and remotely with group of people

Live chat to create the "in-person" experience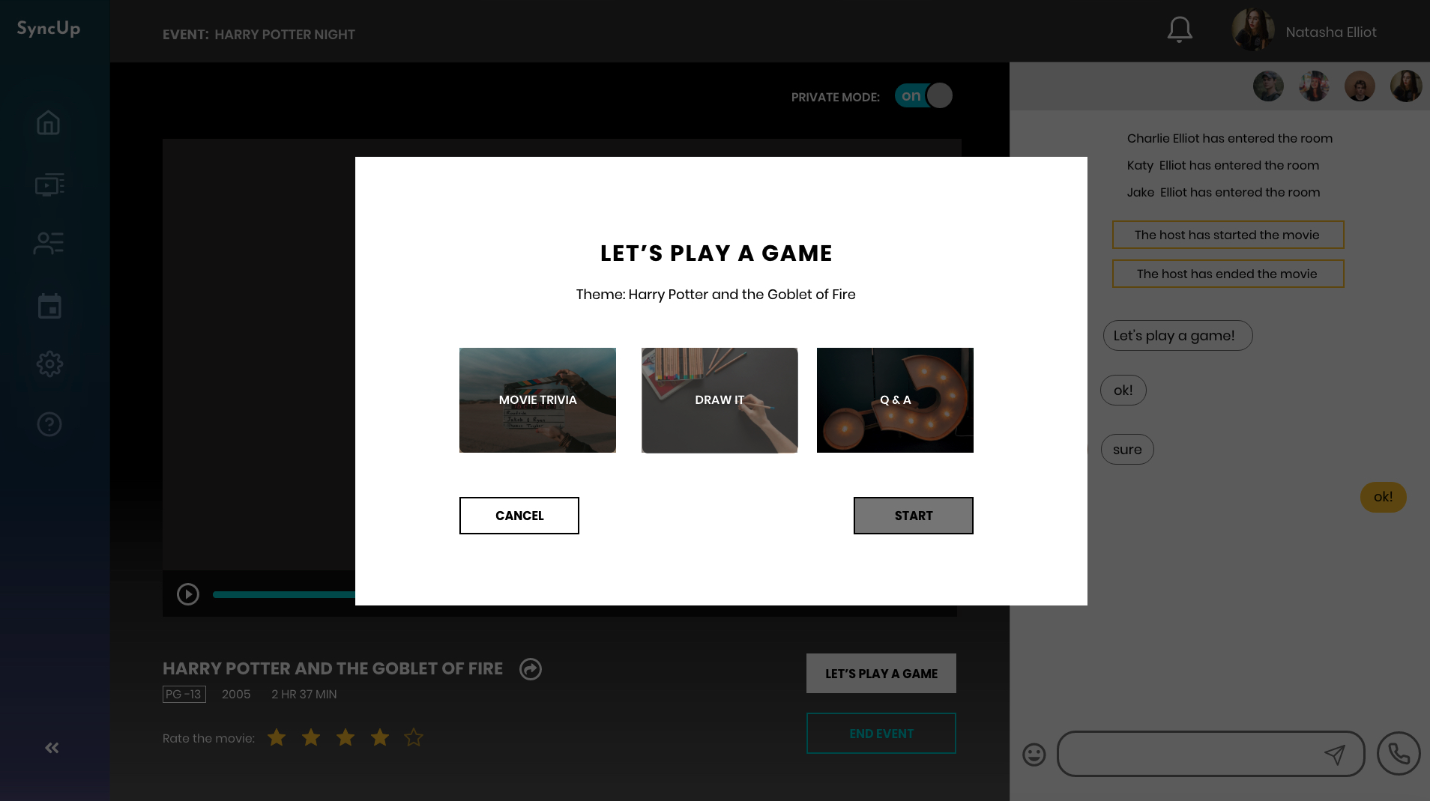 Engage in interactive activities
After the viewing session, there is an option to play nteractive games based on the recent viewing
Reflection
After successfully building a prototype (and surviving 48 waking hours), it was the most exhilarating design project that tested my time management, communication, and collaboration skills in a deadline-driven environment. The project underscored the importance of using effective time management strategies to ensure that key milestones were met. Our collaborative efforts reinforced the importance of communicating design ideas effectively, ensuring that we both grasped the concepts and could seamlessly translate them into our collaborative work.